City of Independence Ohio
Independence
is a city in Cuyahoga County, Ohio, United States. Independence was organized as a Township around 1814.
Independence
is located approximately 12 minutes south of Downtown Cleveland, 15 minutes east of Cleveland Hopkins International Airport. Independence has the largest open pit mine in Ohio and is one of only two places in the country where haydite is mined.
According to the United States Census Bureau, the city has a total area of 9.6 square miles (25 km2), all of it land. Independence has one of the lowest real estate tax rates in all of Cuyahoga County. Independence has 1,337 total acres of parkland located in the Cuyahoga Valley National Park, Elmwood Park and the West Creek/Cuyahoga River Confluence Project. See
videos of City of Indepencence
here
Demographics of City of Independence:
Population in July 2009: 6,736. Population change since 2000: -5.5%.Males: 3,285 (47.4%) Females: 3,331 (52.6%). Median resident age: 43.3 years Ohio median age: 36.2 years. The population density was 741.6 people per square mile. There were 2,726 housing units at an average density of 284.4 per square mile . The racial makeup of the city was 97.58% White, 0.58% African American, 1.29% Asian, 0.14% from other races, and 0.41% from two or more races. Hispanic or Latino of any race were 0.82% of the population. Estimated median household income in 2009: $64,808 (it was $57,733 in 2000).
Independence
estimated per capita income in 2009: $30,140. Estimated median house or condo value in 2009: $222,818 (it was $191,300 in 2000). Mean prices in 2009: All housing units: $264,214; Detached houses: $265,077; In 2-unit structures: $134,832. Median gross rent in 2009: $883.
There were 2,673 households out of which 30.5% had children under the age of 18, 65.6% were married couples living together, 7.3% had a female householder with no husband present, and 24.4% were non-families. In the city the population was spread out with 24.1% under the age of 18, 6.0% from 18 to 24, 23.1% from 25 to 44, 25.5% from 45 to 64, and 21.3% who were 65 years of age or older. 21.8% of all households were made up of individuals and 13.3% had someone living alone who was 65 years of age or older. The median income for a household in the city was $57,733, and the median income for a family was $65,059. See the
Independence Chamber of Commerce
for more.
History of City of Independence:
The first recorded resident is traced to 1818--Ichabod Lord Skinner, a young farmer, who, by 1834, owned 384 acres around "Skinner's Hill" (Schaff Road). With the opening of the Ohio and Erie Canal in 1827,
Independence
Township became accessible to trade and settlers.
City of Independence Schools:
The
Independence Local School District
operates Independence Primary School, Independence Middle School, Independence High School, and St. Michael's Catholic School.
Garage Construction and Repair
A
Garage
is one of the important parts of your home. It can serve as a shelter to your cars, tools coverage, other etc. Building a good garage would need you to hire a contractor. A good contractor would produce a bill document and list all the material and tools before starting the project. Garage can be of several types: Steel garages, detached garages. Steel garages have been becoming a favorite choice for the homeowners as they are easy to be constructed, being cost effective. The construction cost of this steel garage is quite lower and the homeowners can decide the size of the garages before actually beginning the tasks of construction.
Moreover, there seem to be another mode of garage being detached garage. Though, detached garage is quite an expensive deal as it needs you to have a spare space near your home and also needs all new foundation and walls to be constructed, but, it could provide beautification to your home along with serving complete shelter to your cars, tools and could even accommodate beds if you need.
As you see from this video on
Garage construction
is not an easy task and it needs a number of consideration before actually begin constructing to build a new garage. The consideration may include the budget, the money you will be spending. You need to analyze the whole plan at the beginning and a silly mistake or ignorance and going with plan could end up spending lot of dollars than you had actually thought of. In building a garage, you need to hire a contractor who could take up your project and should be able to understand your whole plan and budget. Buy all the materials and always hire tools for the construction of garage.
Garage Contractors and Construction Companies
Garage doors and windows and other parts could develop few issues of malfunctioning with wear and tear over a time period. In that case, you need to hire a professional
Garage Contractors
to perform those services or repairs, including demolish and remove, straighten, rebuild. Never try to perform those issues on your own as it could be fatal for the doors. Even a smaller repair work needs to be handled by experienced
Garage Contractors
. The
Garage Contractors
are very experienced, licensed and qualified in those garage issues works and could fix those issues very well. The
Garage Contractors
should be able to fix any of the issues like door opening issues, window repair, garage door opening and maintenance and normal maintenance etc. It should also be noted that you need to fix up the issues of garage straightway and hire a good
Garage Contractor
.
Moreover,
garage flooring
also adds beauty to your homes. And those flooring could be of several types, but,
Epoxy flooring
is the best way to rebuild your flooring in garage. As Epoxy firmly adheres to the surface of the garage, it would avoid any chemical, oil material or any water to get inside the garage surface and damage the flooring. Garage floor tile is popular for garage floor construction and floor coatings.
Epoxy garage flooring coatings
are quite remarkable. Neither it does protect the flooring from normal wear and tear; it also imparts beauty and shinning to your garage flooring.
Even
concrete garage floor paints
are also applied to the
garage flooring
to avoid all kinds of surface issues. Painting could really change the whole structure of the flooring and can actually prevent infection decay.
Garage flooring
Garage flooring could also be saved with the help of
Garage floor sealers
, which acts as a coating on the surface and does not allow any oily materials to get through the surface and prompt any further surface loss.
Clevelandbricksandmortar.com provides you with best Garage Contractors to meet all your Garage flooring needs. Call us now at 216-210-8225
Garage:
http://en.wikipedia.org/wiki/Garage
Garage Construction:
http://www.youtube.com/watch?v=MkJCSPKlpBk
Garage Contractors:
http://www.clevelandbricksandmortar.com
Garage Flooring:
http://www.clevelandbricksandmortar.com
Epoxy Flooring:
http://www.clevelandbricksandmortar.com/garages_garage_floors_and_foundations.asp
Epoxy Garage Floor Coatings:
http://www.clevelandbricksandmortar.com/garages_garage_floors_and_foundations.asp
Garage Floor Sealers:
http://www.clevelandbricksandmortar.com/basement_waterproofing.asp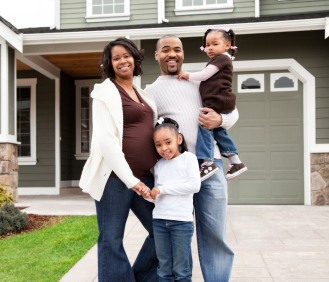 GARAGES, FLOORS &
FOUNDATIONS
Whether you need a simple repair or want an elegant
decorative statement for your home, our expert craftsmen can create the solution you are looking for. With 30 years in the business, we are licensed, bonded, and insured, and guarantee your satisfaction.

"I'm So Proud "

"I was walking my dog, and I realized that my porch, steps and walkway are the best looking on my entire street. I could have gone with less expensive precast concrete steps, but Iím really happy I didn't. Thank you, Cleveland Bricks And Mortar. Nice Job!"

Mrs. Ellen B., West Park
DON'T JUST REPAIR IT, BEAUTIFY IT!
Use decorative touches for the outside of your home the way you use granite countertops, recessed lighting, and natural wood cabinetry to beautify the interior. Add Elegance with Colored, Stamped, and Patterned Concrete, or Brick, Stone, Block, Inter-Locking Pavers, Flagstone, or Tile. View the photos on this and associated pages for ideas. The opportunity is yours. The costs are modest.
Garage New Construction
We handle every aspect of new garage construction. Most commonly, the new garage is a replacment for one that has deteriorated beyond repair. In this circumstance, we arrange for demolition of the old garage, jack hammering out the old floor and foundation, and remove the debris. We can build your new garage in the style of your choice, with a wide variety of roofing materials and door designs to choose from. We handle everything, including the provision of site plans to the municipality for review and approval. We can help you maintain your pride of homeownership with a modern, well-constructed new garage.
Garage Floor and Foundation Repairs
Often the garage itself is in good shape, but rain, snow, ice, and salt have crumbled the floor and foundation. Depending on the particular site, we can jack up the entire garage and dig out and replace the foundation and floor, saving you thousands. After that, it might only take a coat of paint to make your old garage as good as new. It takes experience and skill to to this, but whatever your special needs might be, we've probably done it before, and will do it properly for you.
Internet Special -- Up to 30% off selected items.
Just mention you found us on the web.
We Straighten Crooked Garages
Does your garage look like a lean-to? Well, you aren't the only one this has happened to. Seems like many garages weren't built with the same construction techniques as the houses they accompanied. But, no matter. Frequently we can straighten it out, reinforce it, and make it look like new. We've done it before - yours won't be the first.
Help With Building Code Violations
Free Estimates — Call Now!
A Person Will Answer Your Call, Not a Machine
No Salesman - Deal Direct with the Owner
Many suburban inspectors demand repairs to maintain the desired standard of living in their commuity. If you have been cited for a building code violation we can promptly bring you into compliance. We work with all municipalities in the Greater Cleveland / Cuyahoga County area.
Professional Work Guaranteed
We take full repsonsibilty for the proper completion of your work. We work with all municipalities in the Greater Cleveland / Cuyahoga County area, and we get the permits and pay the fees. We retain engineers and architects as needed. And when the job is finished, we pay for cleanup and removal of debris.
PROUD HOMEOWNERS HAVE RELIED ON BRICKS AND MORTAR CONSTRUCTION COMPANY FOR OVER 30 YEARS